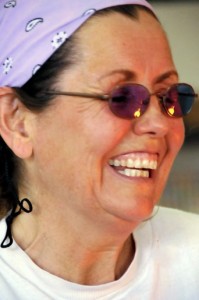 As a young woman in 1980's Venice Beach, California, it was easy to be happy with the "scene". What was not to love? Surfing, skating, and general counter-culture decadence ruled! Then in my late twenties I had a life changing experience. While journaling one morning, out spilled "I want to try glass-blowing!" At the time, I was less interested in where the urge had come from than in fulfilling it. And so I did.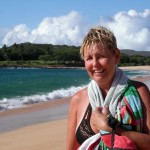 My friend Kim, one of many angels in my life, told me of the glass blowing program at Santa Monica College, and offered to take the class with me. "It will be a blast!" said Kimmy, a Philly girl. Unfortunately, it was incredibly difficult to gain enrollment. After auditing for 2 years I was finally admitted. Sadly Kim, only 23, had by then developed melanoma and was deathly ill. She could not go to work or school. During my visits to her, she remained very brave, and curious about the glass blowing class. The last time I saw Kim, the cancer had moved to her brain. I brought to her a gift, one of my first glass vessels, a deep cobalt blue. I hope it brought her some small comfort in her last days. I took from Kim the conviction that it was my job to follow my dream. She was not so lucky.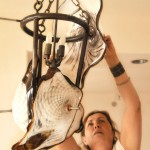 The first time I stood in front of the 2100-degree glass furnace, I was both thrilled and terrified. Pushing through that fear has remained a metaphor for my life.  Rejecting the stigma of high-school dropout, I attained my GED and continued school, acquiring my Bachelor of Fine Arts and Master of Fine Arts degrees in glass art. While in graduate school at California State University, Fullerton, I became the first women to teach glass blowing at the institution. Throughout that period, encouragement came to me from many artists in other mediums, including my then actor/writer boyfriend (now husband) Anthony. Intuitively, I have developed my artistic voice from exposure to creativity outside of the glass medium, where unfortunately the legacy of craft holds an overbearing influence of technique. A wonderful painter put technique into perspective for me: "Remember," he said, "Technique is just someone else's process refined."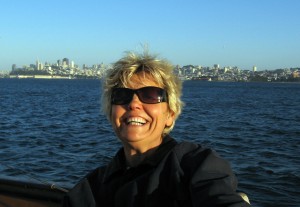 Glass blowing artist Lucy Chamberlain has lived and worked in Los Angeles since 1980. While known primarily for her table-top sculpturess, reminiscent of floral and ocean forms, she is constantly evolving to bring her glass artwork into different environments. Most recently her suspended "chandelier" sculptures and glass ocean flowers have been added to her repertoire. Multi-layered wall pieces as well as many examples of her glass art can be found in collections worldwide.